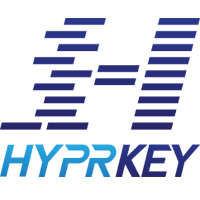 New York, NY (PRWEB) September 16, 2014
HyprKey, the worlds most secure Bitcoin wallet, released the following statement in response to Apples release of its mobile payments technology in concert with the companys iPhone 6 and 6 Plus rollout.
Below please find comments from Hypr Corp. CEO George Avetisov:
Apples launch of payments functionality with their new iPhone 6 and iPhone 6 Plus does little for the many US Android users as well as global smartphone holders, who are overwhelmingly droid users. Given that Apple has kept its mobile commerce solution behind its usual walled garden, what would a more open Apple Pay alternative look like? asked Mr. Avetisov.
Doubtless, Googles rival to Apple would require a chip similar to Apples Secure Enclave although the droid competitor would be open to including many more payment bridges and platforms. Direct agreements with big players like American Express, MasterCard, and Visa (no Discover?) impress at launch time but consider as well the startup companies that are working at the fringes of payments innovation, he added.
Background:
Consumers already encounter point of sale equipment like QR readers and tablets at merchants that arent a priority for Apple: small and midsize businesses. A tightly closed payment solution like the one Apple just launched creates an immediate user-base challenge. Apples payments security and therefore its whole payments system stems from costly proprietary software and hardware in the hands of consumer and merchant. Droid developers might say that revolutionary innovation is seldom self-limiting. Others might simply ask, Why such as high barrier to entry?
A droid-based competitor to Apple Pay would also require multifactor authentication and adoption of the latest in payments technology in the run-up to the demise of credit card magnetic swiping. Envision, then, a droid NFC app with secure identity management, with a user base accessing endless integrations made possible by Android.
A droid response to Apple Pay has another key advantage, and one that cant be ignored. Most of the mCommerce payment apps arms race would occur outside of the US where the Android OS dominates.
HyprKey, the droid alternative to the problematic Apple Pay, provides the impenetrable security of off-device authentication and the simplicity of seamless integration with Bitcoin, credit cards, and third-party payment systems.